Health Care in the United States is at a crossroads.
While the U.S. Senate prepares to vote on American Health Care Act, which prior estimates stated would result in 23 million people losing their health insurance, two of the largest states are moving in the other direction by proposing single payer health care.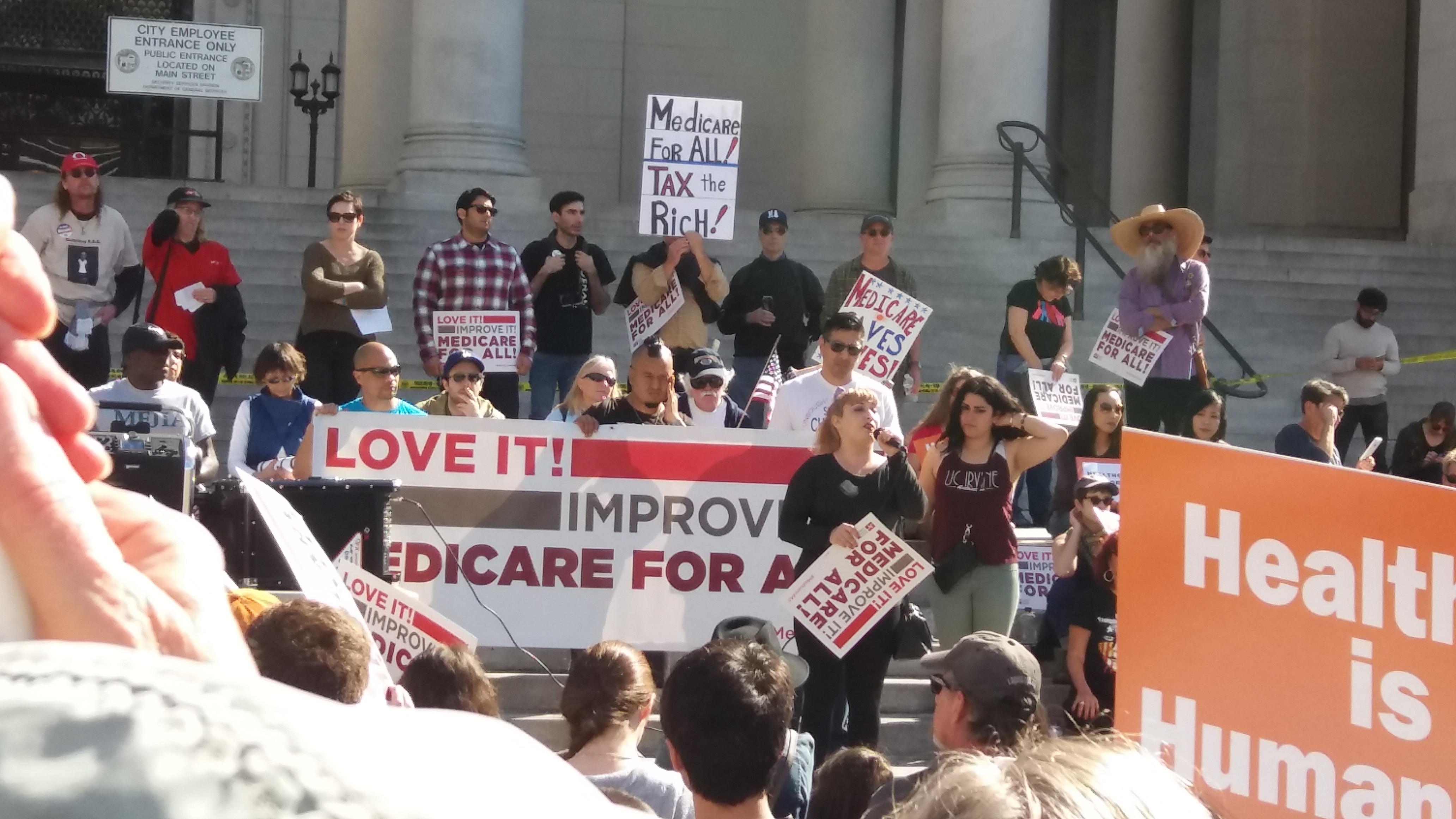 Larry Buhl
Bills working their way through the legislatures of New York and California would upend health care delivery and could ensure that every resident of those states would be covered, with no premiums, no deductibles, and no co-pays.
Sticker shock in California?
The California Single-Payer Health Care Proposal, SB 562, if passed, would essentially eliminate private insurance companies, including giants Kaiser Permanente, Blue Cross and Anthem, and allow the state to contract with health providers and pay the bills for all residents, similar to Medicare at the federal level.
A financial analysis conducted by Senate staffers last month came up with an eye-popping $400 billion price tag to cover everyone in the state. That's about double the amount of the state's 2017-2018 budget estimate of $183 billion.
But that shock-and-awe figure doesn't tell the whole story, according to Pilar Schiavo, coordinator for the Healthy California Campaign of the California Nurses Association (CNA), a co-sponsor of the measure.
"We wouldn't be going from zero to $400 billion," Schiavo told ATTN:, adding that more than half of the overall cost of SB 562 would be covered by existing state, federal and private spending on health coverage.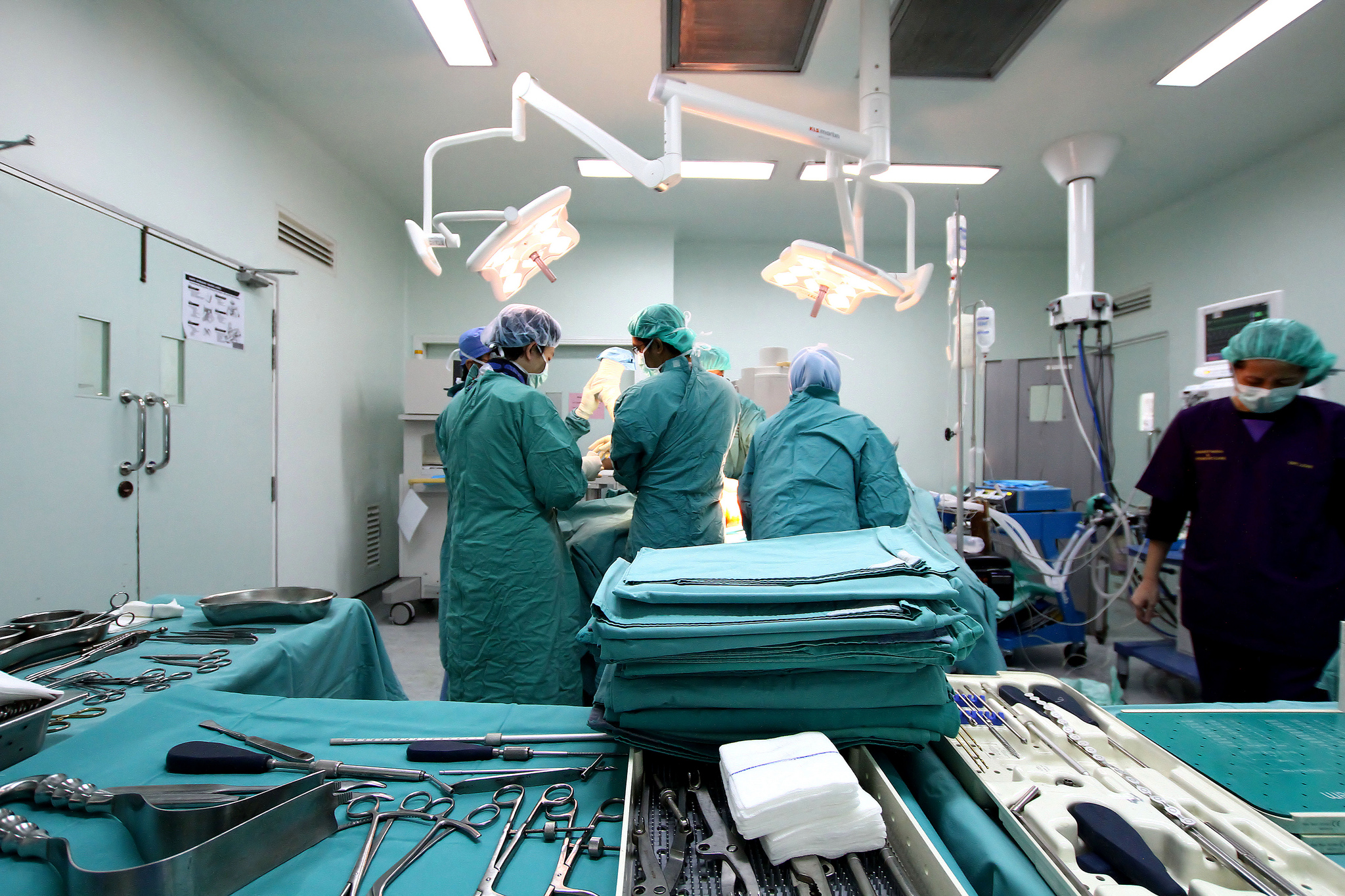 Flickr – flickr.com
Sciavo pointed to a study by the University of Massachusetts and commissioned by CNA that showed California currently pays $368 billion per year on health care, whereas SB 562 would cost the state $331 billion, saving the state approximately $37 billion. The study did propose new income taxes and a 2.3 percent sales tax to generate $106 billion in additional revenue.
The idea of single-payer has energized progressives who are encouraging Democratic lawmakers to approve the bill. Insurance companies, business leaders, and the California Chamber of Commerce are denouncing the plan as an expensive job-killer.
Having passed the state Senate earlier this month on a simple majority vote, SB 562 now sits with the state Assembly, and more details are likely to be worked out over the summer. If lawmakers create any new taxes to pay for single payer, the bill would need to pass both houses by a two-thirds majority by Sept. 15.
New York: Running Against the Clock
On the other side of the country, New York state is close to passing its own version of single payer. State Assembly Member Richard Gottfried of Manhattan introduced the New York Health Act, which passed in the Democratic-controlled Assembly last month. If signed, the measure would replace the sprawling health care system of private companies and subsidy programs like Medicare and Medicaid with a government plan covering all 20 million New Yorkers.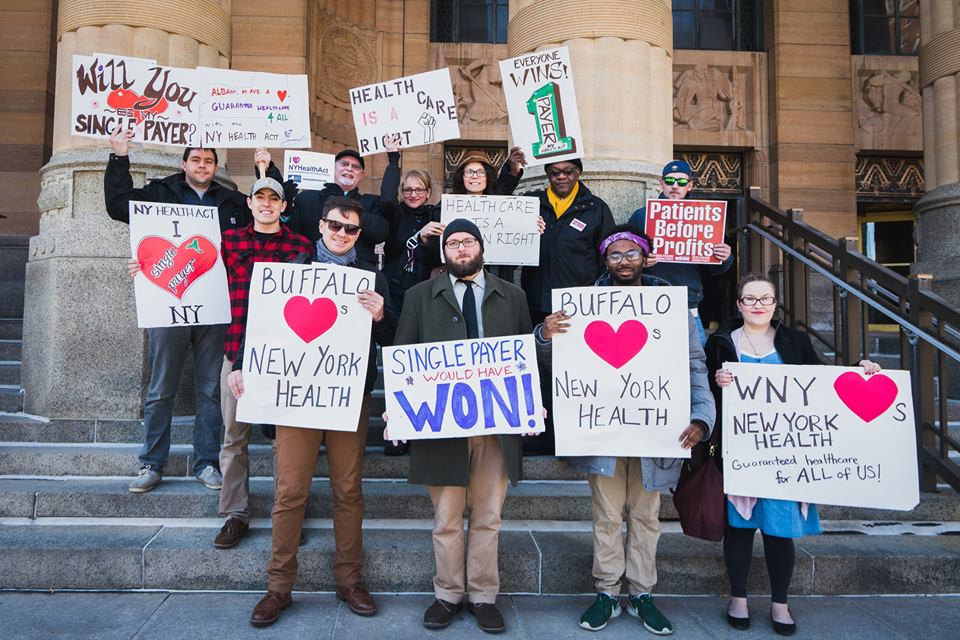 Campaign for New York Health – nyhcampaign.org
An economic analysis of the bill estimated New York could save nearly $45 billion with a single payer system by reducing drug and device prices, as well as administration and overhead costs of private insurance. However, more recent analysis from the Texas-based think tank Foundation for Research on Economic Opportunity concluded that savings from reduced overhead wouldn't materialize, and that the bill would require $226 billion in tax increases.
The bill must be voted out of two committees, Health and Finance, before the legislative session ends next Wednesday, something that even ardent supporters admit is unlikely to happen.
However, Gottfried is likely to bring up the measure again in the next legislative session, as he has for the past two years. Ursula Rozum, upstate campaign coordinator for Campaign for New York Health, says that the chances for passage become greater every year.
"We started this session with only 21 co-sponsors in the Senate, and we ended with 31 last month, one short of a majority," Rozum told ATTN:.
Details, details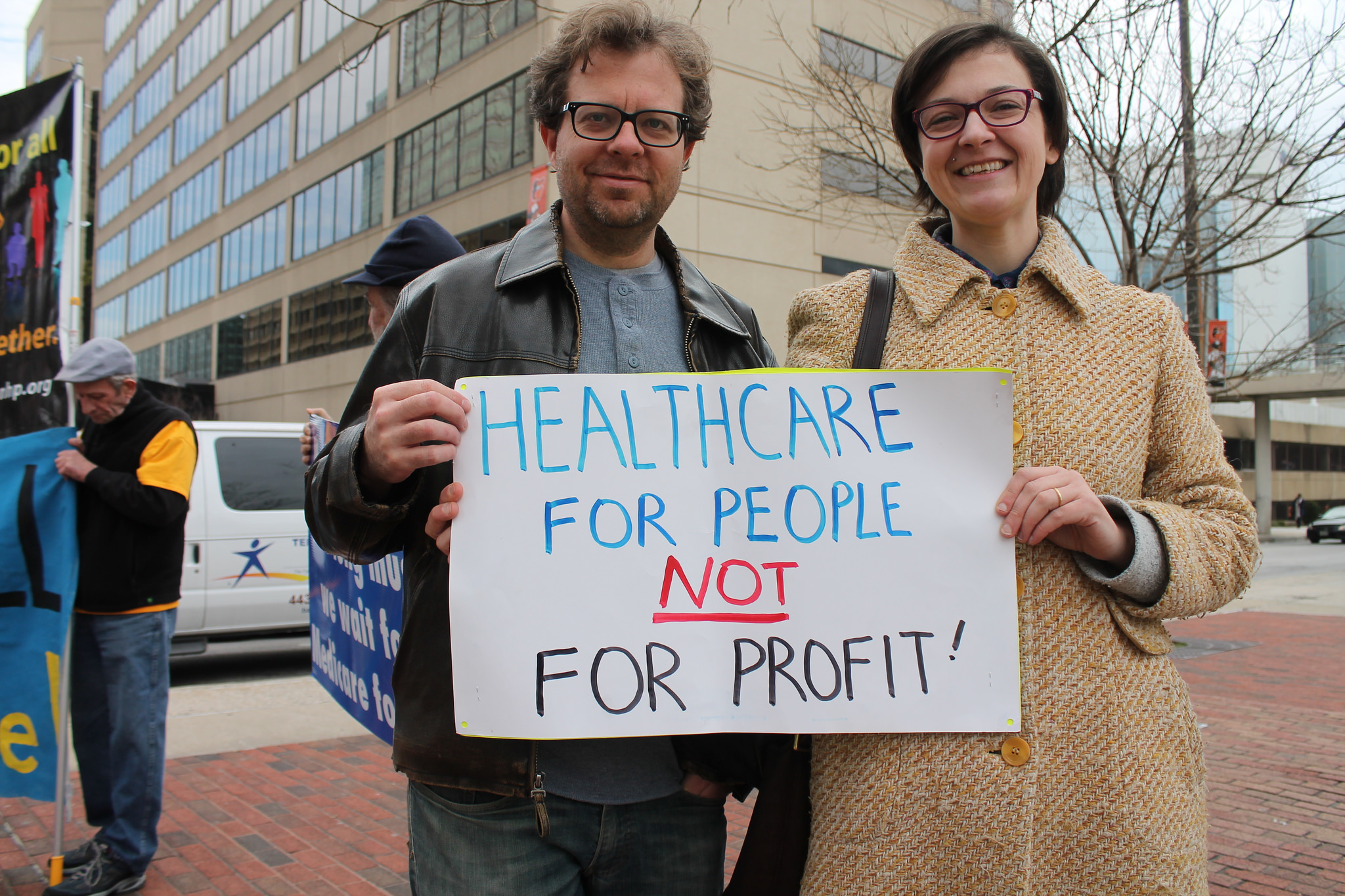 Flickr – flickr.com
Overhauling health care carries many unknowns, such as whether the loss of insurance jobs will offset the freedom people might feel when not tied to a job just to keep insurance. Regarding hard dollar benefits and losses, even health care analysts who are generally supportive of single payer say the devil will be in the details of both bills.
Strategy consultant Jeff Goldsmith, President of Health Futures, Inc., told ATTN: that single payer generally is better than the "mixed, confusing system" in place in every state now.
"But it's better to have single payer at the national level. When a state passes single payer it can put itself at a competitive disadvantage if businesses avoid setting up shop due to higher taxes." — Jeff Goldsmith, President of Health Futures, Inc.
There will be winners and losers in the short term with single payer, according to Gerald Kominski, director of the UCLA Center on Health Policy Research.
"But in the long term there will be more equitable financing of health care," Kominski told ATTN:.
Kominski points to the belly-flop of Vermont's effort to enact single payer in 2014, which he says resulted from economic analyses being "too optimistic."
"I'm not sure that the California or New York bills are the best bills for enacting single payer, but at least we've got lawmakers and the public talking about it. We have to start somewhere."